6 August – 3 September
OPENING CEREMONY & SHARING 
05 August (Saturday)  |  2pm  |  OACC HALL 1

DEMONSTRATION
06 August (Sunday)  |  2pm  |  OACC HALL 1
WORKSHOP
02 September (Saturday) |   2pm  |  OACC HALL 1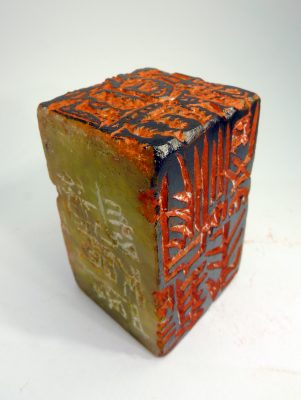 Siaw-Tao – Chinese Seal Carving, Calligraphy and Painting Society, Singapore
The exhibition showcases Seal Carvings on traditional medium such as stones, imprints and transcripts of the seals on scrolls.
Carvings on other mediums including wood, horns and ceramics will also be shared with the public.
One of the displayed highlight is collaboratively done by a few artists. There will be "numerous spectacles" seal carved on a surface within a square inch.